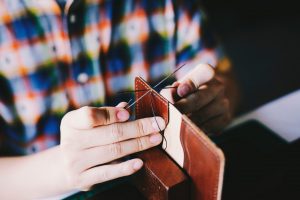 With the Maker Movement slowly taking over the world, community workshops are popping up everywhere.  Big cities are dappled with smaller Maker communities that operate out of community workshops. This leaves the question…exactly what are community workshops, anyways?
At their base, community workshops are gathering places where people can meet up to use tools like 3D printers, laser cutters, and lathes that they might not have at home. Traditionally these spaces have someone scheduled to work or volunteer within the space to assist those who might not know how to use the equipment. As previously mentioned in our Makers & Maker Movement blog post, populations of large cities tend to skip running to the hardware store because small apartments aren't ideal (or safe) for large projects. Community workshops are a great space to utilize equipment and expertise that many in large cities don't have space or a constant need for.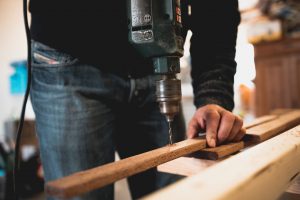 Spaces like these were created in reaction to the Maker Culture rise and greatly increase community engagement and development. We spoke with Jessie Tymoczko, who worked at Pittsburgh's TechShop (as they made their transition to Protohaven), about what she noticed about the community that formed around the workspace:
"TechShop had a 'hub' area with computers and tables that were constantly bustling. The tables were communal, so people were often working on different projects at the same time.  That shared space really fostered a helper mentality.  If someone was working on a project and ran into a roadblock it was pretty easy for them to look up and find another maker who would at least have some ideas about what the issue might be, ranging from metalwork and fabrics to robotics and glasswork." She continued, "I also saw and experienced the friendships that formed in the shop, people would often come to the shop even if they were not currently working on a project because it was a community space and a place for like-minded people to meet up and spend time together. It was really neat to see people of all ages and backgrounds working alongside each other and interacting, kids learned how to interact with adults and on more than one occasion an adult remembered what it was like to find joy in the 'magic' of making while working with the kids."
As for individuals, workshops like this offer a haven for creative types and a sense of community in a large city. They offer classes and tutorial workshops where groups can gather and learn together about anything from making a messenger bag to motorcycle maintenance. According to Tymoczko, most places tend to offer both paid and free events and that safety and basic use classes are required if you wanted to use certain machines. These workshops are not only great for getting out of your bubble to meet others in the city, but they teach skills which can be used for many other things.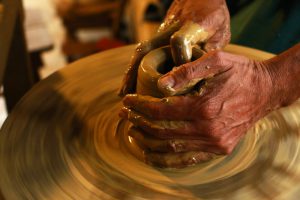 Makers in cities everywhere can utilize the sheer size of the space to complete projects with tools which would be a waste of money to have around the apartment, all while having a community around them to offer tips, support, and advice. Community workshops are positive spaces and anchors to the Maker communities of large cities and towns. With the prevalence of the Maker Movement and the help of community workshops, many can grow to become more confident and self-reliant within the world that they're making.