"Despierta America" gave viewers an inside look at some of the coolest office spaces in the world! Inventionland was featured, along with Google and Facebook headquarters! Read more!
This week on Univision network, the #1 Spanish language network in the United States, morning show Despierta America gave viewers an inside look at some of the coolest office spaces in the world! At Inventionland, we were excited to welcome reporter Luis Sandoval as he made the journey to visit us at Inventionland in Pittsburgh, Pennsylvania, following visits to Google and Facebook headquarters in Mountain View, California!
The morning show, some might say comparable to The Today Show or Good Morning America that many of us are familiar with, airs from 7:00 a.m. – 11:00 a.m. EST Monday through Friday, featuring news and entertainment stories.
On Wednesday, Luis ventured to Google headquarters where fun facilities are aimed at "creating a creative and collaborative environment in which fresh ideas can be born," according to the report.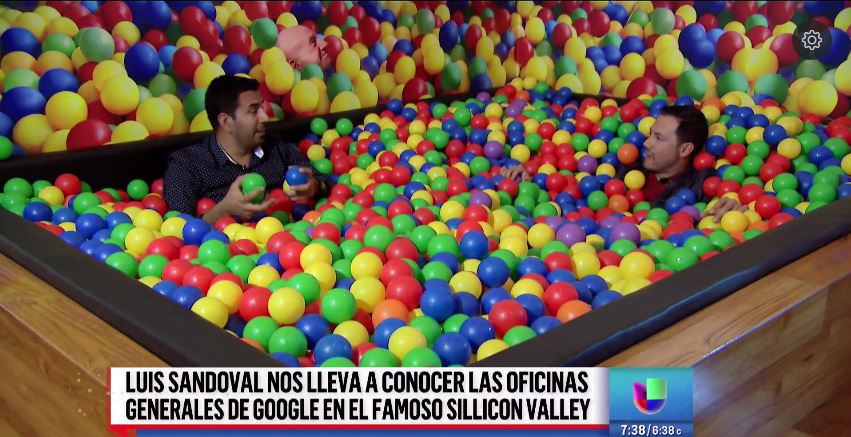 On Thursday, Luis gave audiences an inside look at Facebook headquarters, where "state-of-the-art facilities include an exercise park, business premises, souvenir shops and free restaurants for employees," per the report.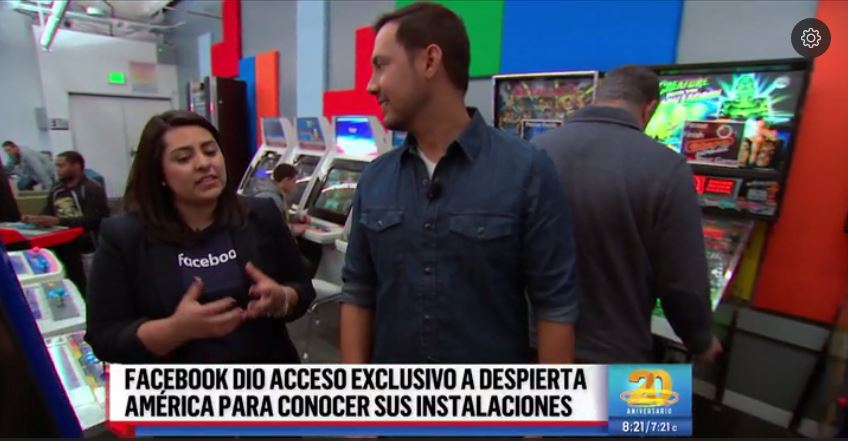 We loved getting a glimpse of both the Google and Facebook headquarters as it's always great to see and relate to other innovative companies who also appreciate the value in fostering a creative work environment.
We may be biased in this opinion, but we'd like to believe reporter Luis Sandoval saved the best for last as his adventure to some of the coolest offices in the world landed him at Inventionland on today's Friday airing, in which audiences got to know the facilities of Inventionland, "the most creative factory in the world," as the report said.
"Conoce las instalaciones de Inventionland, la fábrica más creativa del mundo.."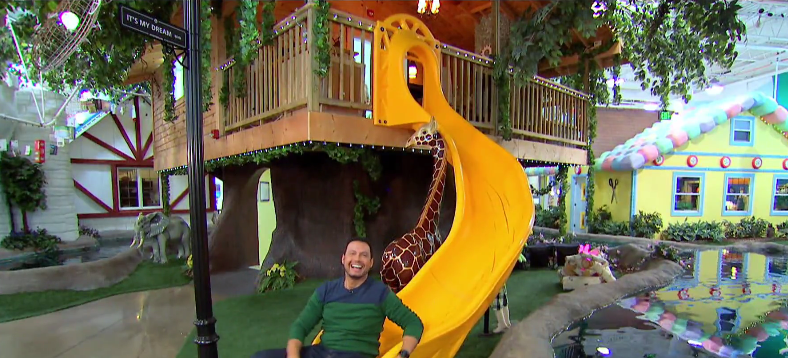 Additionally, Luis got to chat with Inventionland Executive Director Nathan and Creative Director of Design Tim to learn more about our creative environment, our 4-day work week and more!
Thanks for the visit to our creative space! Check out Inventionland on Despierta America online now!
Copyright Inventionland, 2017