Last Wednesday, the day everyone was so eagerly waiting for, Inventionland kicked off its first annual Regional Invention Contest! Twelve winning teams from the schools that use the Inventionland Innovation Curriculum – came to Inventionland to compete head to head for trophies, prizes and more!
Three esteemed judges from institutions such as Chevron, CMU, and The Pennsylvania Department of Education took their seats inside of the Invent-a-Lot Castle here in Inventionland and listened to the product pitches from over twenty students which made up the twelve teams!
The preparation for this event was a major task for our team here, but it was nothing we couldn't handle. Competing in the contest were two groups, a high school group, and a middle school group – all made up of numerous teams from different schools. There were many hand crafted awards presented to the winning teams. Some of the awards included best idea sketch, best logo, best prototype, and more!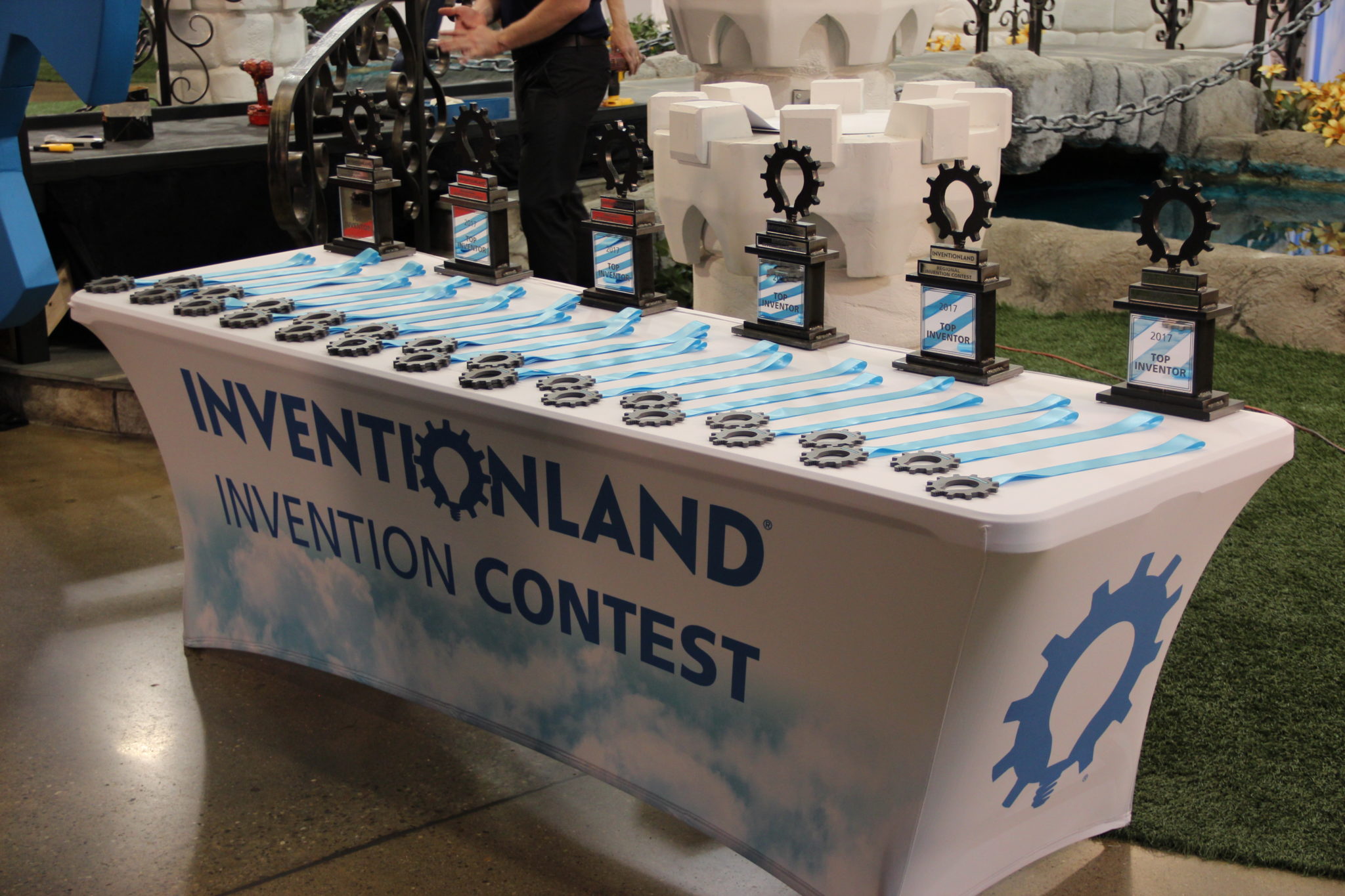 To end the competition in a way the students, teachers, and parents would never forget, the Inventionland Team did what they do best, and put on a show! The Creators Guard of Inventionland marched out upon the command of Founder and CEO, Mr. George Davison, to salute the winning students of the competition. The knights lined the walkway coming out of the castle gear bulb to pay tribute to the hard work each and every student put in to developing their idea.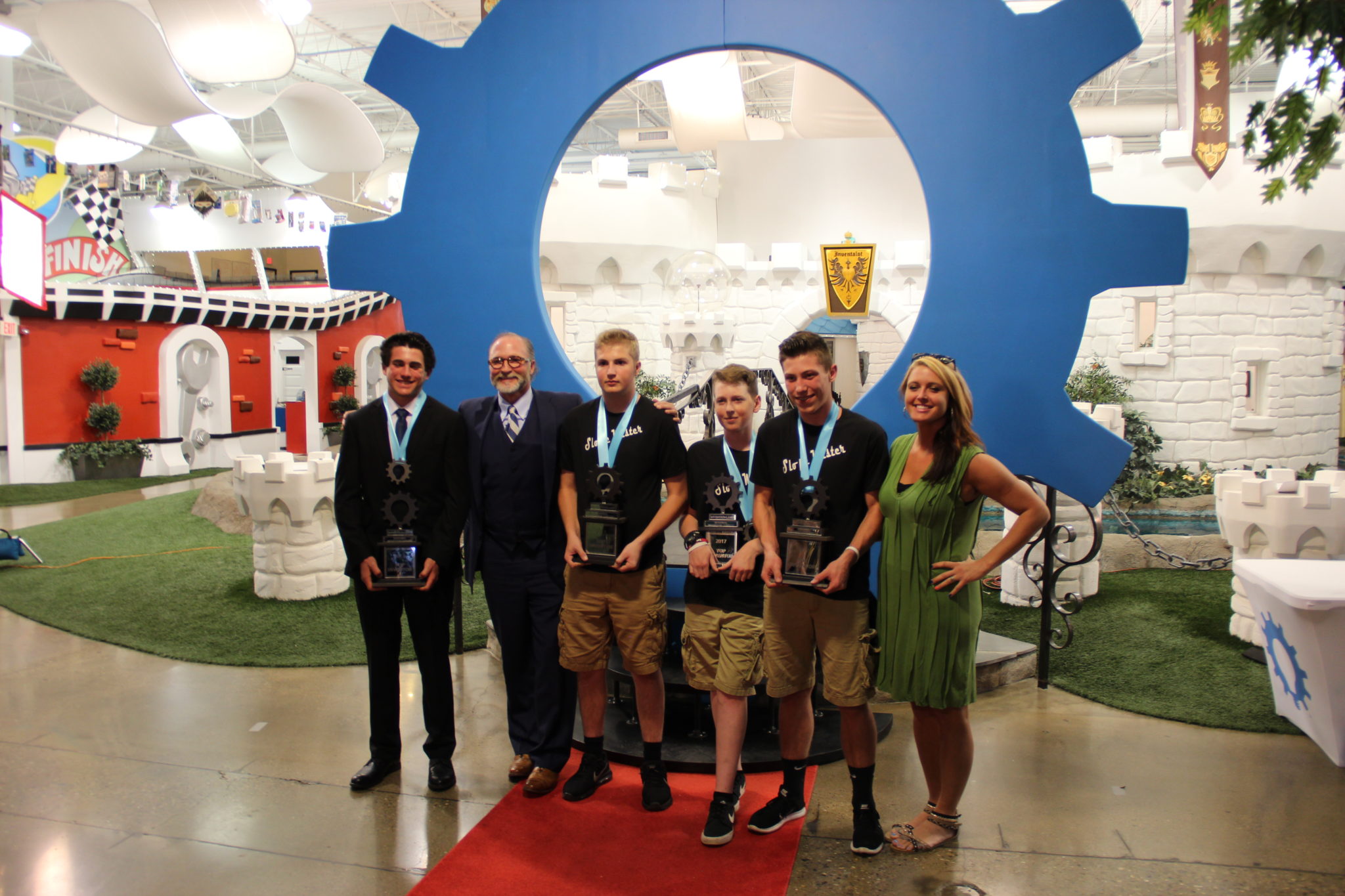 "We're proud of our teachers, and our students! We're grateful to the three judges who donated their time yesterday as well" said Mr. Davison. "It was our ceremony at the end that honored the inventiveness of the students. We are beyond happy we got the opportunity to introduce the public to Inventionland's unique form of "edutainment". We believe learning by doing goes hand-in-hand with entertaining, which makes learning fun."
Many of the students also had things to say about our course!
"I've never had to be this creative in my school before."
"My favorite part of being an inventor is making my friends and family proud."
"If you get frustrated, take a break and come back to it with a fresh mind."
"Follow your heart and don't give up…eventually, you will figure it out."
These are just some of the lessons our course is helping teach students which they will carry throughout their entire lives!
Thank you to everyone who helped make this event possible!
Copyright, Inventionland 2017