It was lucky number four this week as our schedule was chock-full of Inventionland tours. Keep reading to see which groups paid us a visit!
Let's get right to it! Here was this week's busy schedule:
Monday, February 22 –Christ the Divine Teacher Catholic Academy
Tuesday, February 23 –Girl Scout Troop 52478
Wednesday, February 24 ­– Gifted math students from Fox Chapel Area High School, Business Education
Thursday, February 25 – Avonworth Middle School
Students and teachers alike are always in awe as they walk around our 61,000-square foot invention factory. With 16 uniquely-themed sets, there's a lot to look at!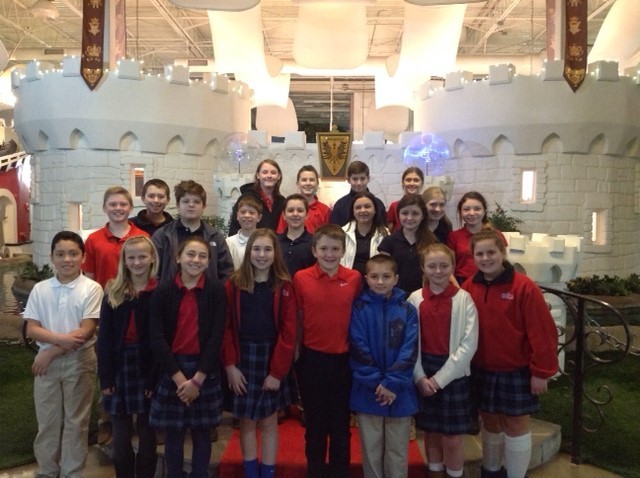 For Christine Salvi, Middle School Science Teacher at Christ the Divine Teacher Catholic Academy, Inventionland is always a treat for students. It was Salvi's fifth year bringing young minds to tour our creative space, hopefully lighting the fire of their inner inventor. So how'd we do this year? Salvi listed every unique set her students enjoyed seeing on the tour!
Pirate Ship Discovery
Inventron 54
Nursery Nook
Inventionland Motor Speedway
Inventalot Castle
Brainpower Ballpark
Crafty Cottage
Davy's Treehouse
George Davison Studios
Creation Cavern
Concept Kitchen
Health and Beauty Boutique
Creativity Cabin
Home Sweet Home
"They LOVE IT ALL!" said Salvi. "We want to make a school like Inventionland!"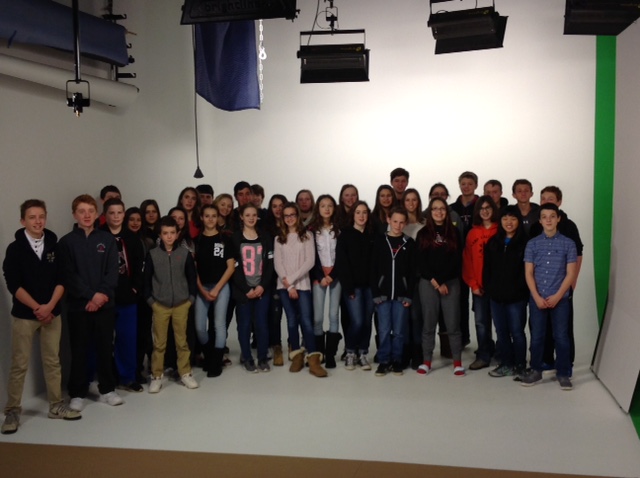 Speaking of "a school like Inventionland," Avonworth Middle School students toured on behalf of the Inventionland Institute, stopping to pose for a group photo in our green screen space at George Davison Studios.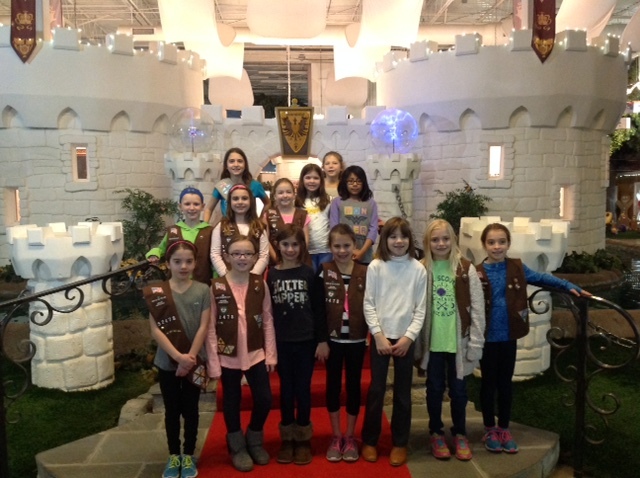 Girl Scout Troop 52478 echoed the first group's sentiments. In scheduling their tour, their troop leader exclaimed how excited this group of girls was to visit Inventionland. "We are all very excited!" she said.
Of course, Inventionland tour guide-extraordinaire Sam had nothing but good things to say about this week's batch of tours and their excitement that fuels his motivation!
But no tour is complete without a little extra something Chipper or Stormy, depending on how you look at it. No, we're not talking about the weather; we're talking about the balloons that groups receive at the end of their tour! Learn more about it here!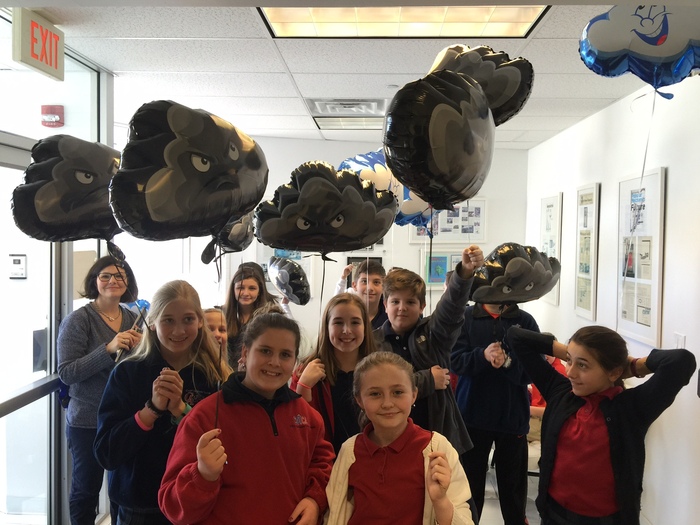 Interestingly enough, students from Christ the Divine Teacher Catholic Academy mostly chose Stormy Cloud balloons, which Sam thought was fun as most groups choose Chipper.
Which balloon would you choose? Come visit us and let us know! Schedule your group for an Inventionland tour today!
Copyright Inventionland, 2016