This week, Inventionland's doors were opened to not one, but two unique schools, the Holy Family Academy EDGE and the Hillel Academy of Pittsburgh.
This week, two groups were led around our invention factory by none other than Inventionland's Tour Guide Extraordinaire, Sam.
On Tuesday, December 8, the Holy Family Academy EDGE group of girls went on a field experience right here at Inventionland.
From the looks of their tweet to our Inventionland Twitter account, we're confident when we say it looks like the EDGE girls found their trip to be worth their while!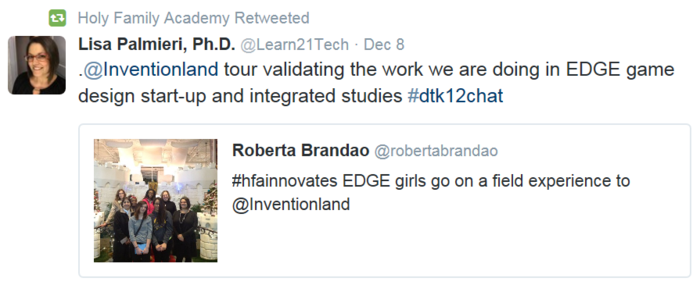 "They were ahead of the curve," said Sam of the group. "They knew about prototyping and developing ideas."
For Sam, it was very evident that the Holy Family Academy works to set their students on the track towards success.
"They seem to really want to prepare kids for the 21st century; not just a vocation, college, or a trade school, but for the 21st century," he said.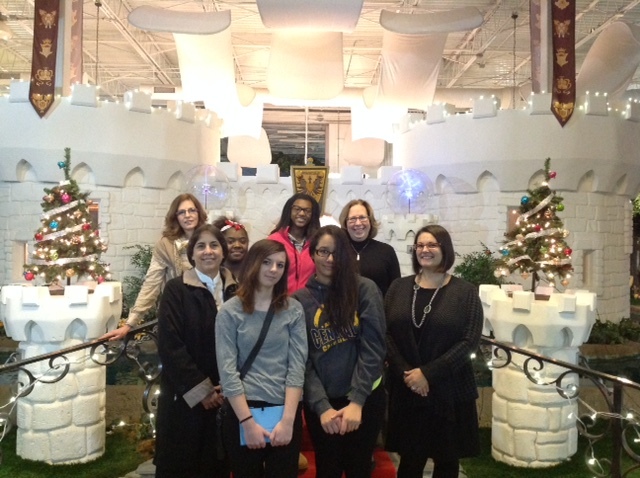 "They really want kids to see what it's like and allow them that freedom to work in an environment like this; so by bringing them here, fostering them, molding them, they see all the possibilities," said Sam.
The Holy Family Academy tour was graced with an impromptu run-in with Industrial Designer, Sarah, who helped further explain what it's like to work at Inventionland.
"I explained how I started out building prototypes and that I design them now. The group was excited and thought that prototype building sounded like being an elf in Santa's workshop. I agreed and told them that's how I explained my job to my family when I first started," Sarah said with a smile.
"It's the perfect comparison in the holiday season," she continued.
As if the Holy Family Academy tour wasn't great enough, we added on another inspiring tour on Wednesday, December 9, with a group of younger students from the Hillel Academy of Pittsburgh.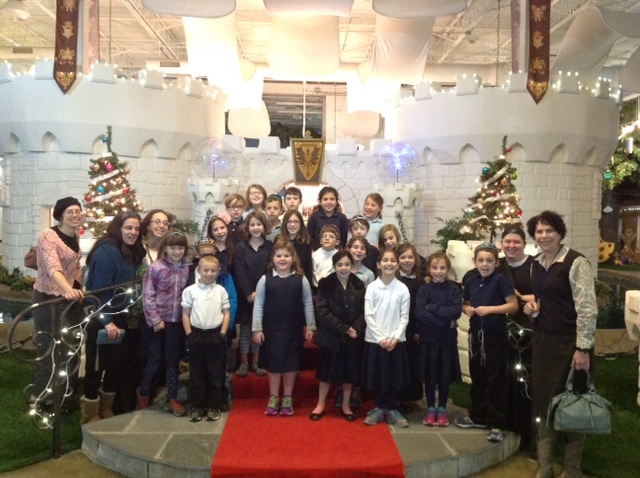 "We could have spent hours in Mr. Davison's office before even entering Inventionland," Sam said as students were already amazed and had so many questions in our CEO and founder's office.
On the tour, students wanted to know everything. How does that work? What is the cost? How do you create it?
"Total inquisitiveness," said Sam. "They were really engaged."
"They were young kids, but you could tell they were idea people," said Sam. "For them to see how things come to life in a factory like this, that's pretty sweet."
Special thanks to both the Holy Family Academy and the Hillel Academy of Pittsburgh for spending time with us this week!
If you're interested in taking your own tour of Inventionland, click here and book today!
Copyright Inventionland, 2015