With the school year ending, the last thing students want to think about is a summer job. Too many high school students get bored of looking for that perfect job and end up working easy positions that aren't rewarding. We took the guesswork out of this and compiled a list of summer jobs that are both inspiring and provide leadership and life skills to students everywhere.
Coaching
The summer is a great time to get outdoors. What better opportunity to do so than to coach? Coaches change lives by giving life lessons through a love for a sport the entire team cares about.
Summer Camp Counselor
Do you enjoy organizing activities? Being a camp counselor is a very rewarding task. You can create activities and games for campers while you teaching important life skills. Similar to coaching, you will instill some unforgettable life lessons through something you feel passionately about.
Photography Assistant
It is undeniable that the summer is a great time for weddings and at these events, there are the brilliant minds behind cameras making the day unforgettable. If you are considering a career in photography, you will learn valuable tips and tricks as a photographer's assistant.
Writer
Many online companies are looking for a fresh perspective and youthful point of view. Whether it's writing blog posts or articles for a local paper, students will not only work on their writing skills but also learn the valuable lessons of having deadlines and being responsible.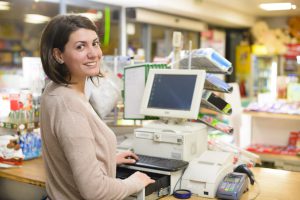 Attraction Retail Associate
Sales can be a great way for younger people to get started and to inspire those who are visiting attractions. You can meet people from all over the world while talking to them about the place that you live. Whether you're working in a botanical garden, a museum, or a zoo, these opportunities open doors and can get you thinking out of the box.
Park Attendant
If working outside is something that is up your alley, then being a park attendant is a great opportunity. For people truly inspired by nature, having the opportunity to work outdoors in a park all day might just be a dream job.
Receptionist
Want to perfect your multitasking skills? Working as a receptionist can do just that. Not only will you juggle office tasks, but you will also serve as the contact everyone first comes into contact with when they walk into the business or call on the phone. You'll have to learn to be part of a team, a skill every business looks for when hiring.
Amusement Ride Operator
Customer Service is something that is shied away from, however it is something that can teach a lot. Being a ride operator means you provide guest service to those who need help getting buckled in or making sure everyone is safe, which is very important and can contribute to leadership skills. And come on…how cool is it to say you ran a roller coaster for the summer?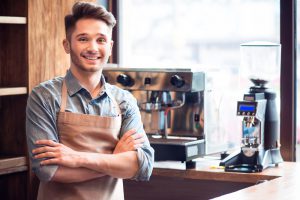 Dance Instructor
If you love the arts, specifically dance, becoming a junior dance instructor might be right up your alley. you will serve as a role model inspiring younger dancers to follow their dreams as well as inspiring the audiences that are watching each performance.
Server
Are you a social butterfly that loves making people happy? Being a server is a great opportunity to turn someone's day around by talking to them about them or by sharing a funny anecdote. Servers are a customer's go-to person to ask questions to, and this is a great opportunity to shed a little sunlight on their day.