If you've never been to the desert, it's easy to assume it's a barren wasteland. While some look at a desert and think misery, many artists have looked at it and said, "opportunity." We could go on for hours talking about all of the amazing art in the deserts of the world, however for the sake of this article we have chosen three of the most notable within the United States.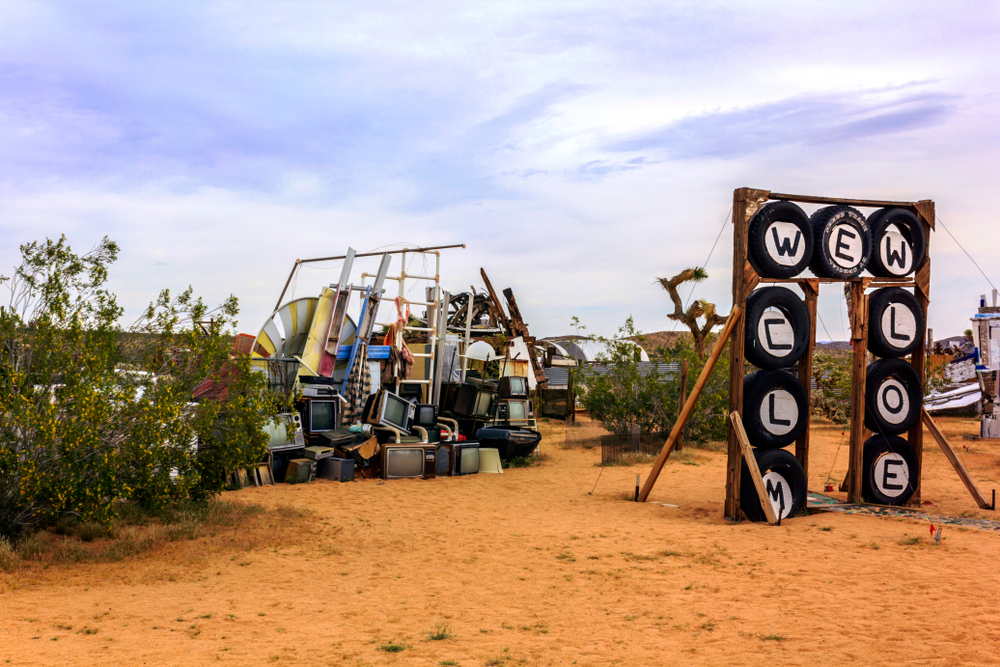 Within Joshua Tree, California lives the Noah Purifoy Outdoor Art Museum. When you step through the welcome sign–which is crafted from tires–a sheet metal dystopian empire is yours to explore. Buildings made of used plywood, old televisions, balding tires, and frayed wires reside in Purifoy's small town. This small town comes with political undertones in varying shades of brown and grey and certainly doesn't lack detail.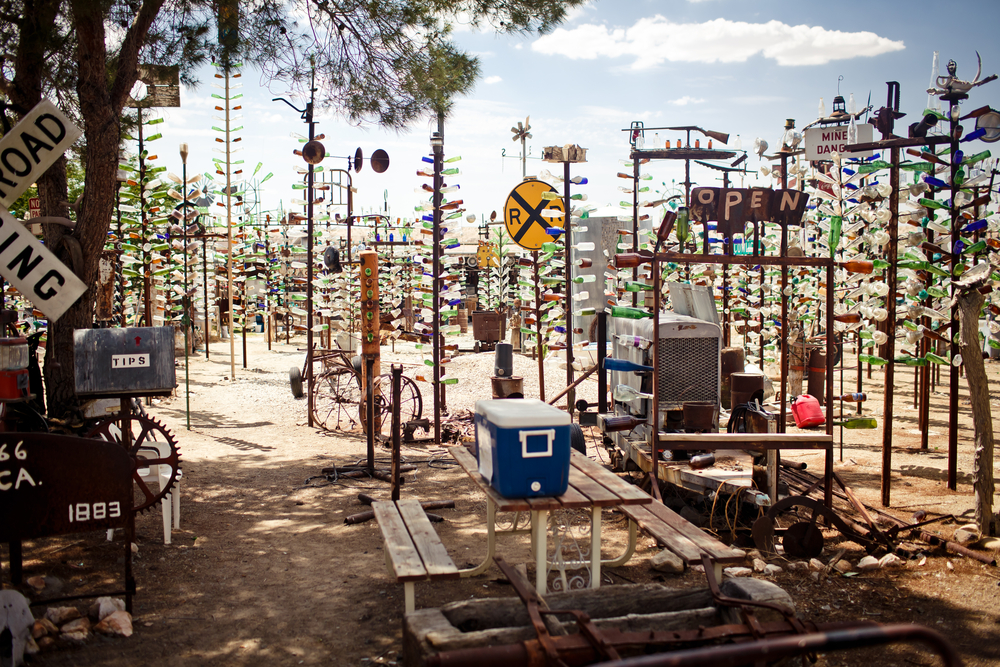 After exiting Purifoy's Outdoor Art Museum, head west 85 miles to Oro Grande, California for quite a different spectacle…Elmer Long's Bottle Tree Ranch.   Long began his creation in 2000 simply because he wanted to take his father's collection of glass bottles and turn it into a forest. He requests donations to those who come to visit and offers tumbled glass pieces as a souvenir in exchange.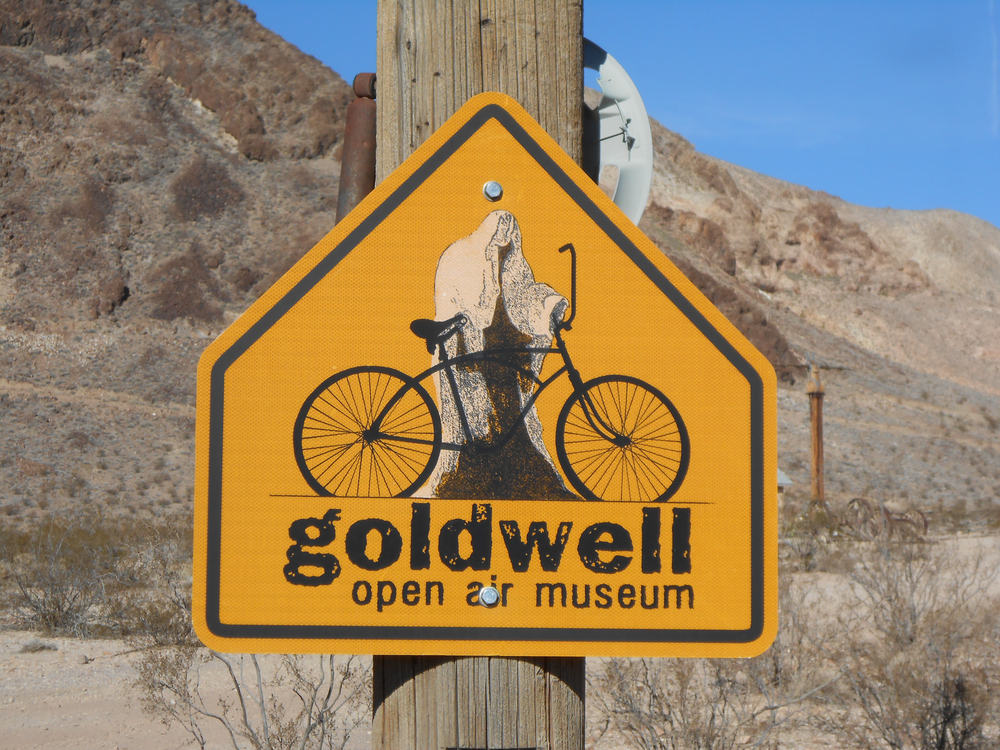 We end our trip around 120 miles northwest of Las Vegas near the ghost town of Rhyolite, Nevada at the Goldwell Open Air Museum. Created by Belgian artist Albert Szukalski in1984, it contains pieces that portray human. You'll see everything from an 8-bit naked woman to a ghost attempting to ride a bicycle. The site is a Mecca for the modern artist who needs time to get away from the busy city life and return to something simpler. Every October, the site hosts an art festival called Albert's Tarantella.
There is no doubt artists are connected to different parts of the world for different reasons, and the desert serves as inspiration for many. Though we looked into three, there are hundreds of art installations in deserts around the world. Whether created with recycled pieces or new, these pieces are able to provide perspective for those who travel the world to explore.