"When you change the way you see the world, you can change the world you see. "
Or so says Microsoft about their latest innovation, the Microsoft HoloLens, a holographic computing platform that is enabled by the company's Windows 10 operating system.
The name alone sounds futuristic and the Back-to-the-Future-esque goggles promise nothing short of an augmented reality experience.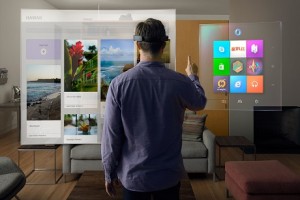 "Microsoft HoloLens goes beyond augmented reality and virtual reality by enabling you to interact with three-dimensional holograms blended with your real world. Microsoft HoloLens is more than a simple heads-up display, and its transparency means you never lose sight of the world around you. High-definition holograms integrated with your real world will unlock all-new ways to create, communicate, work, and play," says the company on their website devoted to the new technology.
Microsoft says that HoloLens technology goes beyond a computer screen and mouse, creating a more natural way to interact. In fact, Microsoft's latest invention actually understands your movements, vision and voice.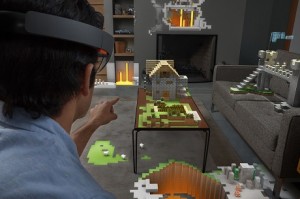 What can this innovation do for you? According to Microsoft, the HoloLens will revolutionize the way that people teach, learn, work, collaborate, explore and create – ultimately, they say that the holographic invention is ushering in the "era of holographic computing."
Are you ready?
As you can see from all of the images from Microsoft, the HoloLens is a unique, and innovative invention.
Learn more about Microsoft's immersive new technology, the HoloLens, here.
Copyright Inventionland, 2015
Sources:
https://www.microsoft.com/microsoft-hololens/en-us?ocid=Social_Microsoft_tw_2015-01-21_Video_Aspen-Video_PaidOrganic&wt.mc_id=PaidOrganic_socialmicrosoft_tw_21012015_Aspen-Video