Several student and educator groups recently experienced the excitement and wonder that comes from touring Inventionland! Read on to see how interest in STEM/STEAM initiatives and students' power of observation led them to fun discoveries!
Each week, after tours travel through and depart from our invention factory, Inventionland tour guide Sam can't say enough about how groups experience the mix of education and entertainment that consists of 16 uniquely themed sets from Inventalot Castle to Pirate Ship Discovery and more.
"They were in awe of the whole place," said Sam regarding reactions from gifted students from Mount Union Area School District, who toured through Inventionland last week. Mount Union Area School District English as a Second Language (ESL) and Gifted Services Teacher Anita Young agreed.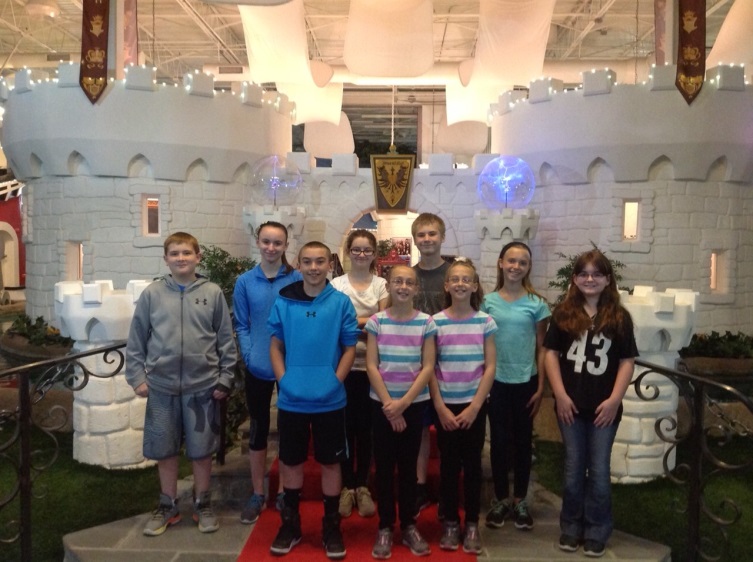 When it came to her students' and her initial impression of Inventionland, Young mentioned they were left in "Awe!"
"As an adult, you stop and think to yourself, 'Is this really someone's work place?' My students had visited the website and had an idea of what Inventionland looked like, but upon seeing it, they saw a giant playground. They knew they were work spaces, but they could not believe how detailed everything was," said Young.
With an increasing force behind STEM and STEAM initiatives in today's classrooms, Inventionland is proud that our unique environment can inspire and increase students' power of observation, making them realize that they, too, can work in a place like this, no matter their background or career goals.
"My students were surprised at the endless possibilities of careers that [prepare people to] work at Inventionland. They were under the impression that they had to be an engineer only to work at a place like Inventionland; however, they learned otherwise," said Young. "I think my students will be much more driven to participate in STEM/STEAM activities."
When it comes to STEM/STEAM, Reynoldsburg City Schools' Courtney Heppner (Director of Innovation) and Tommie Timmons (Innovation Lab Coordinator) are no strangers, but still a tour through Inventionland last week hopefully sparked further inspiration.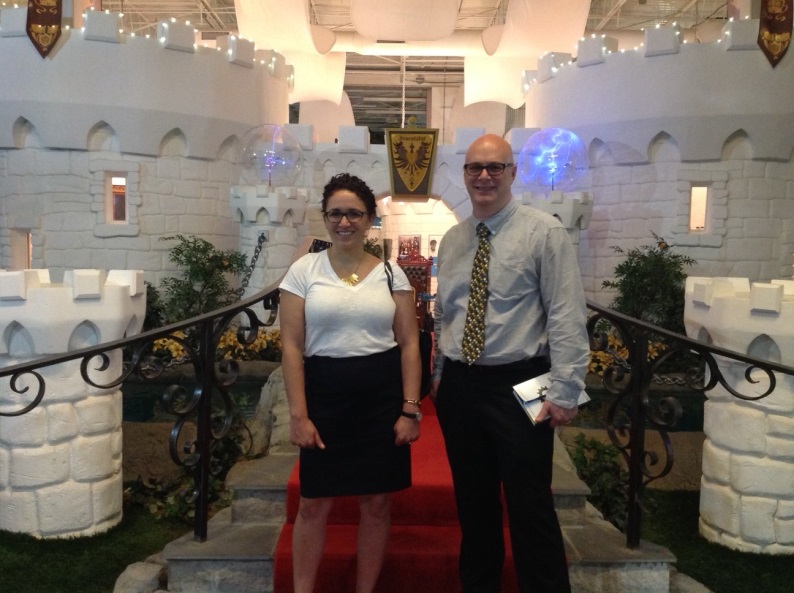 Inventionland offers courses, training and resources for teaching 21st Century Skills. Students from the Colonial School have already experienced our real-world approach to inventing and innovation in a pilot program taught at their school this year.  Visiting our invention factory was a highlight of the week.
Also inspired last week were two large groups of North Hills Middle School students who also toured around Inventionland's unique space.
Keep up with the Inventionland blog to see more happenings at our invention factory, ask us about teaching innovation in your school, or schedule a tour today!
Copyright Inventionland, 2016