We came, we saw, we conquered the International Housewares Association's International Home + Housewares Show (IHHS).
Recently, we shared the news with you that our Creationeers were feverishly working to get ready for #IHHS2016, the major housewares industry trade show.
This included final touches on products and packaging for our friends at the Jokari corporation and Love Cooking Company who both had large booth setups at the show.
Well, all of that hard work paid off as innovative Inventionland-designed and packaged products were showcased at both the Jokari corporation and Love Cooking Company booths!
All of our Creationeers came together to reach one common goal – to knock it out of the park at IHHS 2016. It's safe to say that they definitely met and exceeded their goal.
But, beyond having our Inventionland-designed products on display at IHHS 2016 – an event that allows exhibitors to showcase their innovation and gives buyers the chance to discover trends, connecting both parties to the industry in order to do business – we were able to throw some added fun into the mix, too!
In fact, our founder and CEO Mr. George Davison was in on the fun at the show, trooping through and awakening to all things housewares.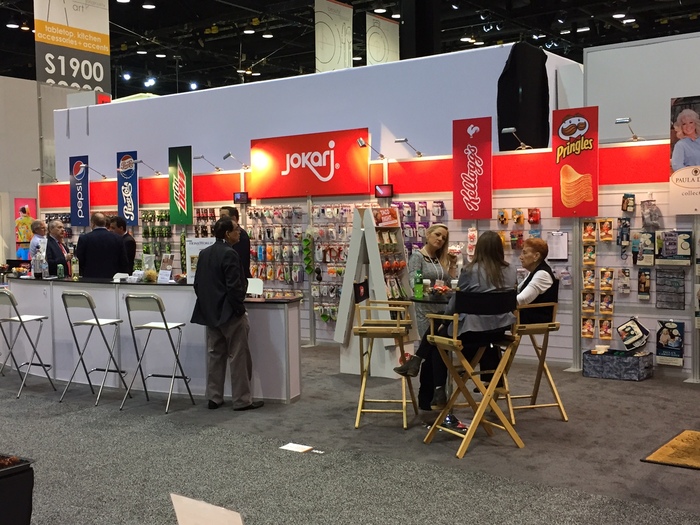 The Jokari booth was buzzing with excitement as well as show-goers stopped to chat and view new items, from storage and organization products to handy household gadgets; again, many of which were Inventionland-designed!
Can you spy the celebrity in this picture? We'll give you a hint: She's a celebrity chef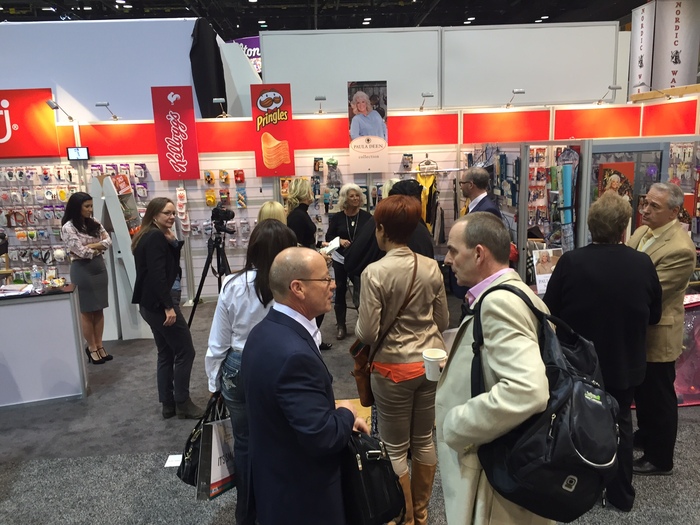 That's right! Paula Deen spent some time at the Jokari booth on Sunday, March 6th to share her Southern charm, along with new solutions for storage and organization designed by Inventionland with style and functionality in mind for Jokari's Paula Deen Everyday collection.
Founder and CEO Mr. Davison not only got to spend time with Deen at Jokari's booth, but also with leading wedding and entertaining expert, David Tutera, who made an appearance at Love Cooking Company's booth.
From prototypes to photography and packaging, to actual product development and tradeshow booth design, our Inventionland Creationeers'  hard work definitely paid off as we can celebrate another successful International Home + Housewares Show! Here's to IHHS 2016!
Copyright Inventionland, 2016