Last week, Inventionland opened its doors to corporate, school and educator groups. Keep reading to see who made their way through our unique space!
Tour groups bring the usual hustle and bustle of Inventionland to a whole new level, with groups ranging from corporate groups, schools, educators and more.
Early last week, executives from Amita Health of Chicago, Illinois made their way to Inventionland as part of their road trip across the United States visiting different companies.
"It's kind of interesting to have a company from Chicago jump in a van and make a trip through the U.S. like that! They are stopping a couple of different places," said Inventionland tour guide Sam who was happy to show the group what's unique about our Pittsburgh design and innovation factory.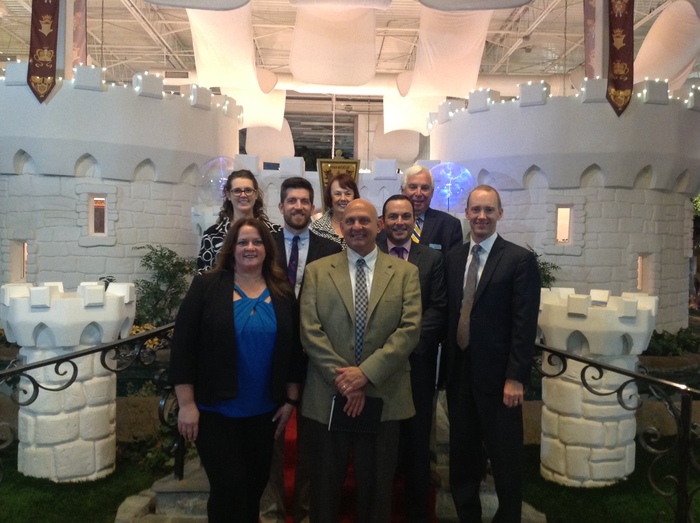 "Their CEO feels it's good for their team of people to see how different companies are run and visit companies that have some kind of cool aspect. How many companies would do a road trip with their top management team to expose them to different things that are out there? You could tell he was proud to bring his folks through," said Sam.
"It kind of harks back to our CEO, Mr. George Davison, taking our folks on a trip to Dearborn, Michigan to the Henry Ford Museum and Greenfield Village. It's a different kind of CEO that exposes employees to things that they can grow from," continued Sam.
Once the Amita Health tour wrapped up, the rest of the tour week was dedicated to schools and educators, a favorite for Inventionland tour guides Sam and Tony!
First up was a large group of Northgate students, whose group split into two to tour with Tony and Sam.
"I enjoy [tours] because of kids," said Tony. "They need to know that creativity is the lifeblood to everything; literally everything. I can relate it back to me being a youth football coach; I teach my team to be creative and then we'll figure out if it's going to work or not. It goes from sports, to work, to life."
Though some might say variety is the spice of life, Tony believes that creativity is and through his tours, he works to pique the interest of the students!
"When I take kids on a tour, I encourage questions, because I want to jumpstart their curiosity, which leads to their creativity. I enjoy having the kids here, walking them through, answering questions and making it fun. I joke with them, ask them questions, try to insert trivia here and there," said Tony.
Tony particularly had an impact on a group of 6th grade students from North Allegheny School District.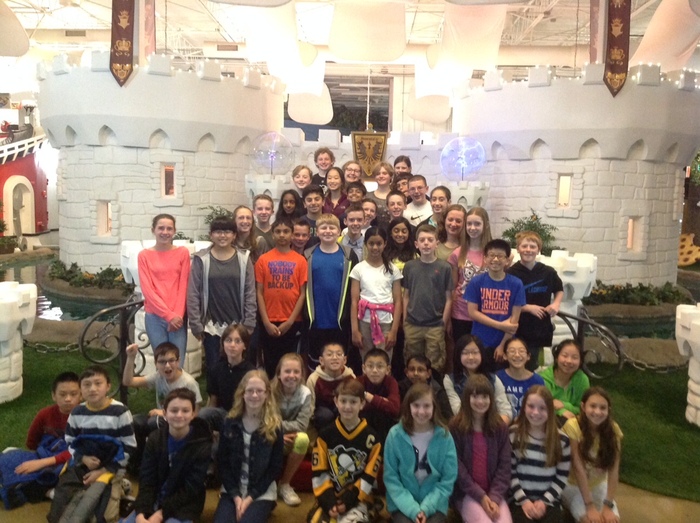 For the North Allegheny tour, Tony had the chance to lead about 40 kids around our invention factory.
"It was more than I've ever taken on a tour myself, but it didn't seem like it, because they all were just engaged. They were good kids. I got a really big hug from one of the kids. She just walked up to me and gave me this huge hug before they left; adorable kid. That was important to me, because she just came up to me because she was so grateful, I'm assuming. The teachers came up to me as well and said 'you were really good with the kids; they enjoyed it as well," said Tony.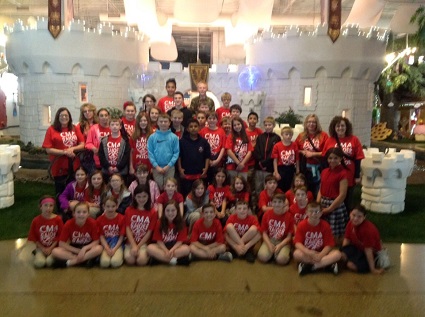 After touring Cardinal Maida Academy through Inventionland as the last school tour for the week, Sam echoed Tony's sentiment that kids' tours are among their favorites, because of the opportunity that they present to make a difference in a child's life – for the better!
"You're really impacting a kid. Kids always lose their minds when the door [to Inventionland] opens; that never gets old. They're pinching themselves for the first 15 minutes as they have such a hard time putting their heads around the fact that a company can be like this and you can come to a job like this. How would you get anything done in a cool place like this?" said Sam.
Making an impact on students is also key for educators, as Pennsylvania Intermediate Units 1, 7 and 8 can attest to as they visited Inventionland where they got hands-on with our Inventionland course work designed specifically for educators to develop a culture of innovation in their schools.
"They're just blown away by the whole concept, this hands-on approach and 9-step method that was developed by Mr. Davison. It just really reinforces in their mind what 21st century teaching should be. It's about taking kids on this wonderful journey of learning and allowing kids to realize and understand that they'll make mistakes. There will be problems that they'll have to overcome and they learn to find their own solutions. It just seems to be infectious with these Intermediate Units. When they come here, they seem to have a blast," said Sam.
 Last week was a whirlwind of tours, but that's exactly how we like it! If you'd like to see our invention factory for yourself, schedule an Inventionland tour, today!
Copyright Inventionland, 2016