At Inventionland, the final Thursday of every month is reserved for a foodie feast.  As a perfect close on this last day of summer, we're throwing it back to last month's Taco Thursday party that included over 10 pounds of taco meat, hard and soft shells, tomatoes, jalapeños, onions, cheese, lettuce, avocados, hot sauce and four kinds of salsa!
Prototype Builder, Sarah, not only works on new products everyday, but she even uses her maker-spirit to create delicious food for the entire Inventionland team as she organizes the food parties each month. A stomach full of good food often helps stimulate great ideas within the brain.
Sarah said that topping off Taco Thursday was a major team effort and she appreciated the help.
"It was not as easy as I thought it would be to cook 10 pounds of meat, but it all turned out great and everyone seemed to like the tacos," said Sarah, who will continue to plan and organize the Thursday food parties throughout the year; however, more than likely indoors as the fall season approaches.
So, what's on tap for this Thursday's monthly party? This week, our Inventionland teams are gearing up for Oktoberfest!
"It will feature bratwursts. Hopefully they will be sourced from the German food truck, Berlin Street Food. We will cook the brats, but they are handmade, authentic high-quality German brats. It should be a good lead in to October and the fall season," said Sarah.
Of course, we are looking forward to good food and great new product concepts as we head into this fall season!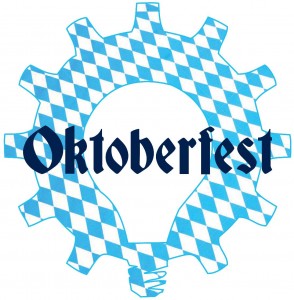 Copyright Inventionland, 2015