Celebrating a line of Inventionland-designed pet products, from concept to completion!
It's always an exciting scene at Inventionland, with skilled Creationeers handling everything from metalworking, woodworking, molding, laser cutting, 3D printing and more – all to prepare prototypes, products and packaging.
While this is the daily scene here at Inventionland, sometimes we shift into an even higher gear in preparation for industry trade shows. Leading up to July 2015, design and build teams were hard at work preparing new pet items for SuperZoo, the national show for pet retailers held in Las Vegas, Nevada.
It was then that a brand-new line of massage grooming brushes for pets was designed for our friends at Hugs Pet Products. Bristle by bristle, the brushes came together.
While the team was excited about their work then, now there's even further reason to celebrate as the line of brushes just hit the market! Available for sale through Hugs Pet Products, the line includes three brushes made with natural bamboo.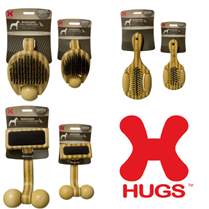 All are soon to be showcased in their final form at the Hugs booth during Global Pet Expo in March.
Here's to tails wagging and the evolution of prototypes to products in market!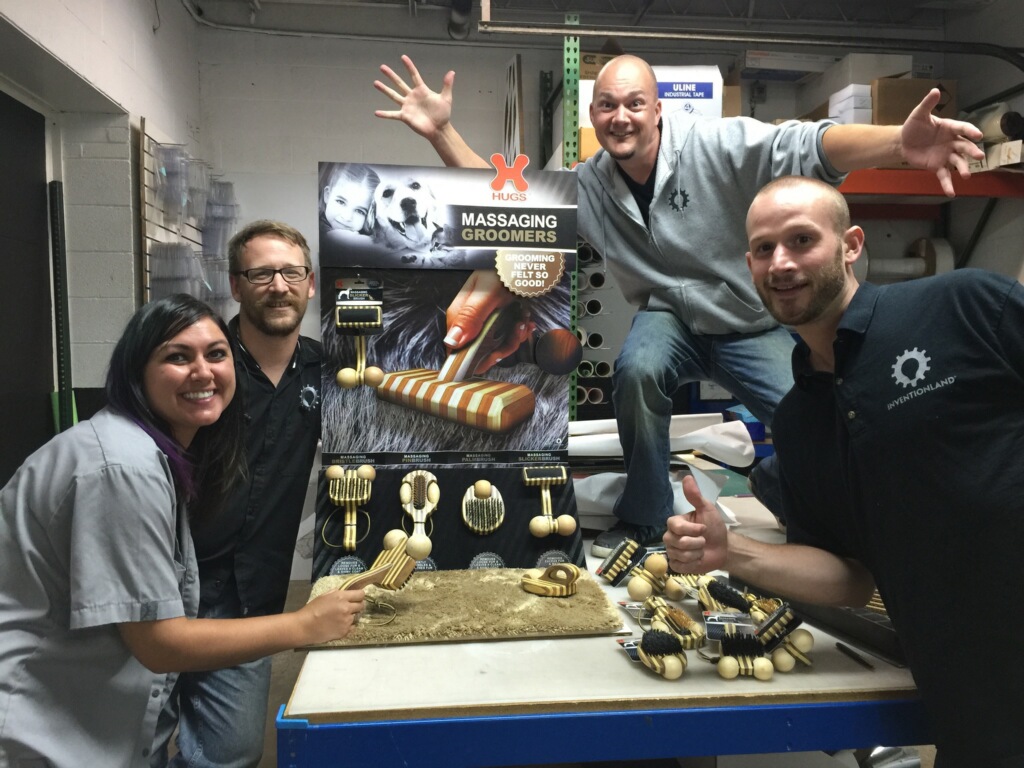 Copyright Inventionland, 2016
The typical Davison client project is not licensed, sold in stores or profitable.  The Davison client whose products are depicted has not received a net profit.