This time last week, Inventionland was bustling as a tour group from the Fox Chapel School District explored our invention factory! Keep reading to learn more!

What better way to celebrate the holidays than to share the gift of the inventing spirit with a group of students who are eager to learn.
It's this reason that Inventionland's Sam enjoyed his time with a group of seventh grade students from Dorseyville Middle School as he led them on a tour through our creativity facility.
This group in particular lucked out because our halls were still decked with festive décor from our recent Inventionland holiday party!
Not only did Sam lead the group around our invention factory, Inventionland's Erin tagged along, too!
"For a group of seventh graders, they were so well-behaved and so attentive!" Erin recalled.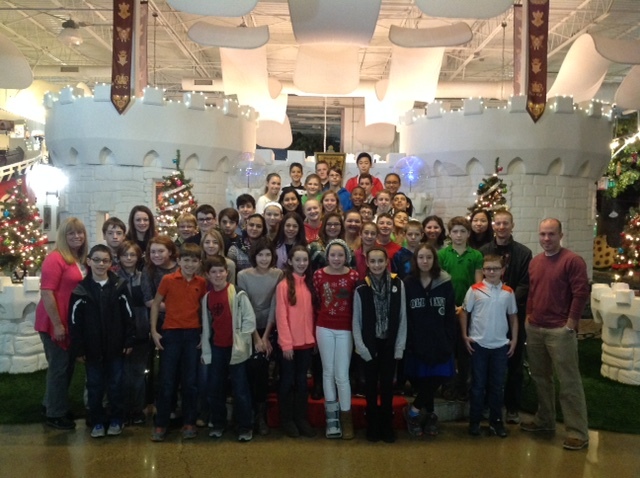 "They were very attentive to what Sam was talking about and had many good questions in regards to story-telling and things along that line."
As we know here at Inventionland, good story telling is an important piece to the invention process. This group in particular understood the importance of storytelling, too. In fact, they had one to share with us!
"They are actually doing project-based learning which ties into a lot of what we are doing here with the Inventionland Institute," said Erin. "They were very interested in the Workshop set, which related to what their class was about – project-based learning and hands on learning type of stuff."
We think that it's safe to say that the group enjoyed their tour! Monahan recalls their teacher telling Sandora "You did a fantastic job!"
If you're interested in taking your own tour of Inventionland, click here and book today!
With joyous spirits all around, from everyone at Inventionland, we'd like to wish you and your family, Happy Holidays!
Copyright Inventionland, 2015