It goes without saying that there are many men within the world who have crafted life-changing inventions. Through our lives, we learn about many of them; however, there is a handful that we will never even think of who crafted the products that we use daily and are innovating our future. Today we will take some time to review three lesser-known innovators within the STEM community whose inventions have changed our lives without us knowing.
Thomas Mensah

Born in Kumasi, Ghana, Thomas Mensah is a chemical engineer who is most notably known for the development of fiber optics and nanotechnology. Through Mensah's life, he found many issues with the way things were, specifically when he settled into his career at Corning Glass Works. When he first started his career fiber optics were quite expensive and were poor in quality. Through his time at Corning Glass Works, he was able to quicken the manufacturing process of fiber optics by ten times what they were when he started. On top of that, he found ways to make these cords stronger by switching the way they were created. By the end of his career, the wires were able to lose less within data transmission, increase the speed at which data travels through the wire, and vastly increase their durability.
Even today, Mensah can be found trying to inspire children through teaching them science and philanthropy. "People like us, who are modern-day technology leaders, these are the guys that kids should naturally be able to relate to. We need to reach the kids We need to let them know that science is fun."
Ray Tomlinson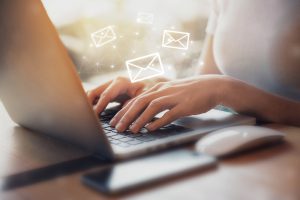 Have you sent an email recently? You can thank Ray Tomlinson for that. Tomlinson was a computer programmer who created and implemented the first email program. Before his innovations, mail could only be sent to others who used the same computer. When he originally started this project he was pursuing it simply because it seemed like something which would be neat. In fact, when he would show it off to colleagues, he would introduce it by saying, "Don't tell anyone! This isn't what we're supposed to be working on."
Though this process happened less than 50 years ago, there is a lot which was forgotten since it started out as a personal project. When Tomlinson was asked what the first email contained, he says it was more than likely something like "QWERTYUIOP," which is the first line of the keyboard, indicating that he just typed in jibberish. This didn't stop Tomlinson from winning around seven awards within his lifetime pertaining to the email. The most recent honor was his induction to the Internet Hall of Fame within 2012.
M. Tenith Adithyaa
Last, but certainly not least, this 18-year-old has been deemed a "genius boy" and has won over 30 awards from around the world for his innovations, research, and social services. Though he's so young, he already has 19 inventions that he is credited for and he's not close to stopping. Adithyaa spends hours at night in his lab in his parents' house creating better versions of what we use every day. For example, Adithyaa quickly grew irritated by needing many different types of electrical plugs in his lab. In turn, he developed the adjustable electricity extension board, which allows you to plug any type of electrical plug into the board.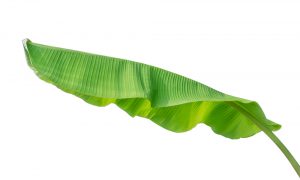 Adithyaa is also working toward a more sustainable future. The world uses many plastic plates and cups, creating a lot of waste. He created a way to preserve banana leaves so they can be used to replace plastic cups and plates. The leaves are preserved in a chemical-free process which can cause them to resist extreme temperatures and hold more weight. The manufacturing cost is extremely low and they can be recycled right into the ground.