"Inside Inventionland" is back and in this episode, we meet Creationeer Jon, who gives us a behind-the-scenes look at what it's like to work at Inventionland.
The doors of our creative design facility are always open for visitors to take a tour around our creative space, but every now and again, they're opened for a peek into the lives of our hardworking Creationeers.
In the latest episode of Inside Inventionland, we meet Creationeer Jon who is frequently working on some of the special set items that make Inventionland such a unique space.
According to Jon, he feels like he was born with a passion for art, so finding a career that utilizes his skills every day seemed like a no brainer!
"I say that this profession kind of chose me," says Jon.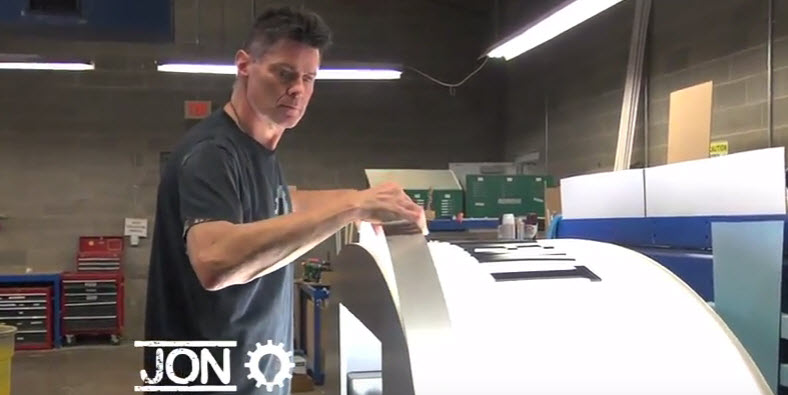 Art isn't the only thing that chose Jon; so too did his wife and fellow Creationeer Sharon who works on prototypes at Inventionland.
"I'm most thankful for my wife…" says Jon. "The fact that I get to work with her every day now; this is the best time in my life!"
Not only is he able to live out his passion for art, he's also able to work with the one he loves; so it's pretty easy to see why Jon says that creating special projects at Inventionland "doesn't really feel like work" at all!
This was just a little teaser of what's to come in this installment of Inside Inventionland! See what else Jon had to say in his episode below:
In case you missed an episode, you can catch the rest of the Inside Inventionland series by checking the Inventionland blog or subscribing to the YouTube channel today!
Copyright Inventionland, 2016