There's a stigma that the ideas of children tend to be fanciful, impossible, or just plain silly when measured by adult standards. But sometimes kids have ideas or inventions that are truly something incredible…incredible enough that they could make a multi-million dollar business out of it, sometimes before they even are old enough to drive.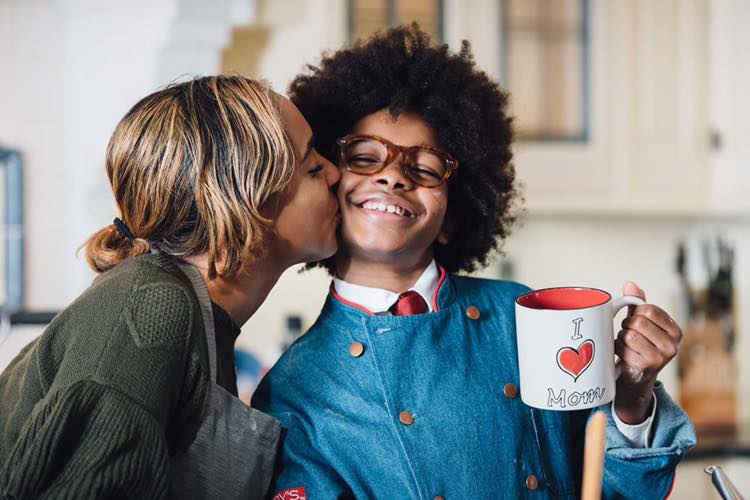 MR. CORY'S COOKIES
At age six, Cory Nieves decided he was sick of riding the bus and wanted to buy his mom a car. His plan? Sell hot chocolate to his neighbors in Englewood, New Jersey. This evolved into adding lemonade and cookies to the menu–cookies that he and his mother Lisa spent hours perfecting. Now his cookies are sold nationwide online and he's collaborated with the likes of Pottery Barn and Whole Foods. Oh and that car he was saving for? It was gifted to him on The Ellen DeGeneres Show.
NAY GAMES
Have you heard of "Bubble Ball?" It launched on the Apple app store in 2010 and surpassed 2 million downloads in its first two weeks. The company behind the game, Nay Games, was created by then 14-year-old Robert Nay. He told CNN he learned all his skills through research at the library and produced the 4000 lines of code needed in just a month. Bubble Ball even dethroned "Angry Birds" as the most downloaded free game at one point.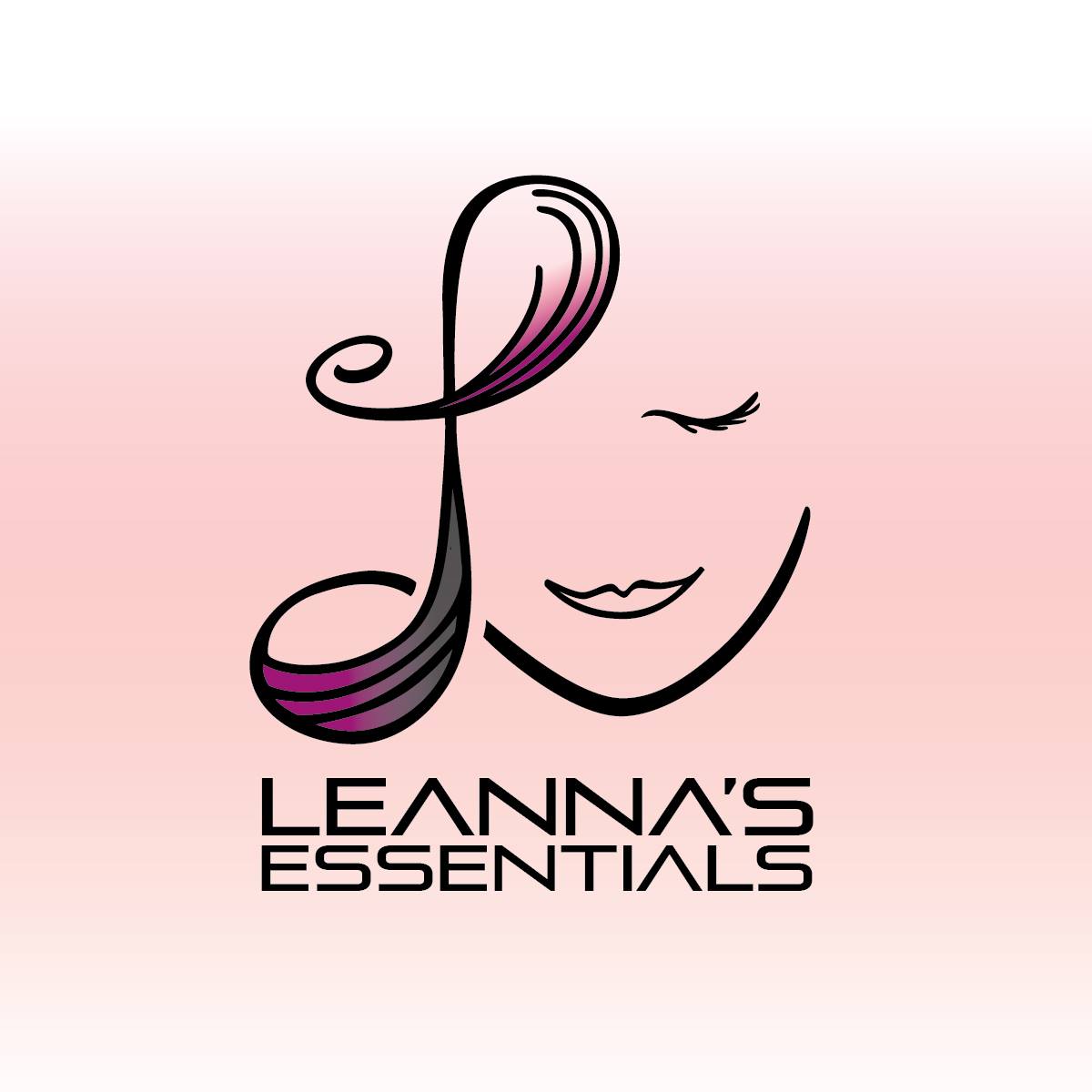 LEANNA'S ESSENTIALS
Leanna Archer's great-grandmother had a secret recipe for all-natural hair pomade. When Leanna was eight, she decided to start sharing that pomade with the world. Although she first distributed it for free, she now has a full line of beauty and skin-care products, including skin lotion, facial masks, and shampoos. She's now CEO of Leanna's Essentials and in 2008 founded the Leanna Archer Education Foundation (dedicated to building schools for children in Haiti).
MO'S BOWS
Who loves bow ties? Moziah "Mo" Bridges. He was disappointed with the few selections available to him, so he learned how to sew his own with the help of his grandmother at age 9. Mo sold his ties on Etsy before they were picked up local boutiques. Now 16, he's the CEO of Mo's Bows and was invited to the inaugural White House Demo Day to meet President Obama (whom he gifted with a custom tie). In 2017, he signed a licensing deal with the NBA, allowing him to make bow ties with NBA team logos.
BOTANGLE
Never let it be said that the bitcoin craze didn't help anybody. Erik Finman cashed out his small bitcoin investment to fund Botangle, an online video tutoring service. He started the project at 15 after dropping out of school due because he was being bullied. His latest project? Building a satellite that will serve as a time capsule. "The easiest way to make money is to create something that solves a problem, or improves a situation. Don't chase fads, chase opportunity," he tweeted last year. He's quite the motivational speaker. Just check out his TEDxTeen Talk:
GLADIATOR LACROSSE
When Rachel Zietz was 13, she needed new lacrosse equipment because her old stuff just wasn't durable enough. When she couldn't find any, she decided to create her own. With the help of her entrepreneur family and some of the Sharks from ABC's Shark Tank, she was able to launch her business. Gladiator Lacrosse offers better-quality products including thicker netting and metals for longer-lasting gear at prices families can afford.  The company is an official goal sponsor for the 2018 FIL World Lacrosse Championships.
ME & THE BEES LEMONADE
The youngest business kid on this list, Makaila Ulmer was just four-and-a-half when she the entrepreneur bug stung her. Literally. She got stung by a bee and became fascinated by them. She learned how they help our environment and, as a result, "Me & The Bees Lemonade" was born.  The honey-sweetened beverages were also inspired by her grandmother's vintage recipe for flaxseed lemonade. "Me & The Bees Lemonade" is now a staple of southeastern Whole Foods. She donates a percentage of the profits to organizations focused on saving honeybees.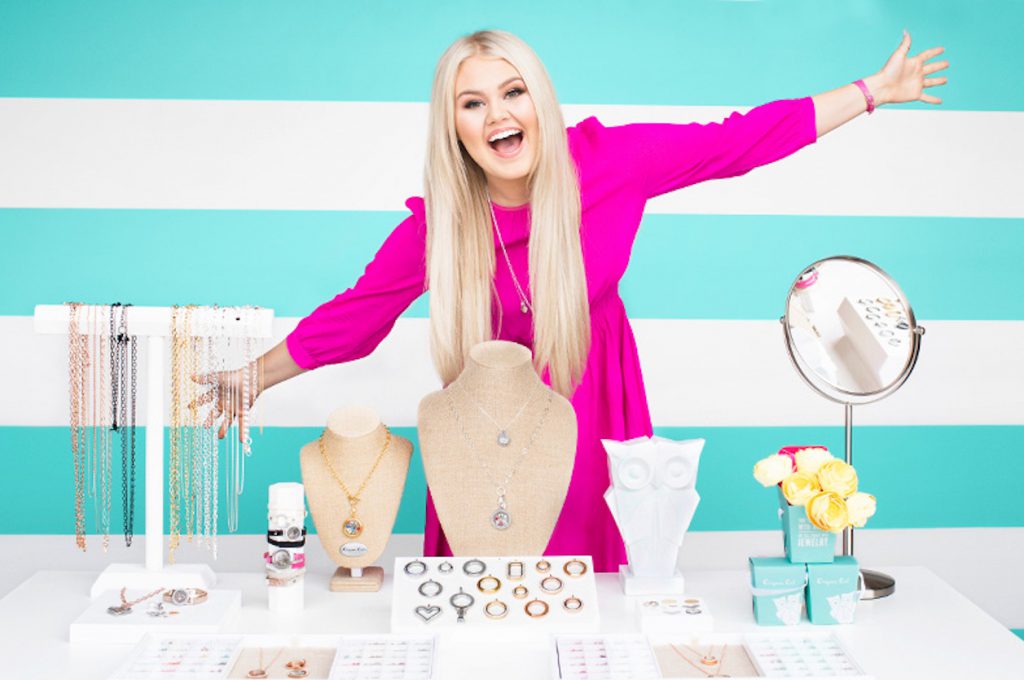 ORIGAMI OWL
Bella Weems always had a passion for jewelry-making, so it was only logical when she started selling them at age fourteen. Her signature item, the Living Locket, allows customers to build their own jewelry by mixing chains, charms, and lockets–the Build-a-Bear of necklaces, if you will. She's now a millionaire and the founder of the Owlettes Initiative, where Bella personally mentors 12-17-year-olds through business. "You can't do anything in life alone, so surround yourself with people who believe in you," she said in an interview with Luca Magazine. "Never let anyone tell you that you are too young to follow your dreams."
The next time your kid approaches you with a sales pitch, listen and encourage them. You never know…it could be the next big thing.