Pepsi and Mountain Dew products in packaging for Jokari began with amazing concept sketches. Keep reading to learn more about these doodles.
In a recent HomeWorld Business article, our friends at Jokari/US, Inc. announced teaming up with Inventionland to help fuel their kitchenware growth.
"Our reignited partnership with Inventionland opens the door to new innovation in order to grab the consumer's attention with creativity and recognition," said Jokari CEO Don Saller.
It's something that happens almost naturally here at Inventionland every day, with skilled Creationeers tackling everything from graphic design, industrial design, 3D printing, electrical engineering, and much more.
So when it came time to jumpstart the ideation process for soda and beverage items thanks to Jokari's new license with PepsiCo North America, one of the first steps was to let one Creationeer work his design magic to create beautiful concept sketches for both Pepsi and Mountain Dew-branded items.
Today, we're sharing some of the amazing work that Dan, one of Inventionland's best sketch artists, doodled his way through!
As Dan said in another blog on brainstorming as it relates to doodling:
"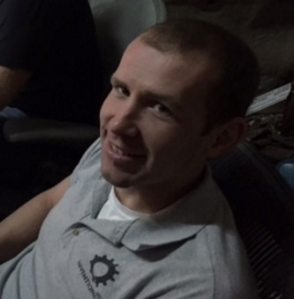 It's weird trying to explain how it works. It's just natural. I draw what I see in my head and it just starts to flow out. Start with a thought and end up with an actual 'thing'."
And now all of those concepts originally doodled are "actual things." From concept sketches through to prototyping, factory samples, and now actual product in packaging, Jokari now has new collections of soda and beverage products in Pepsi modern, Pepsi heritage and Mountain Dew styles.
Keep on doodling!
Copyright Inventionland, 2016