Every year, the Inventionland Halloween Party is a showcase of how creative company culture can result in truly wondrous things. Even before the festivities began, designers were hard at work transforming their work space sets into something Alfred Hitchcock would be proud of.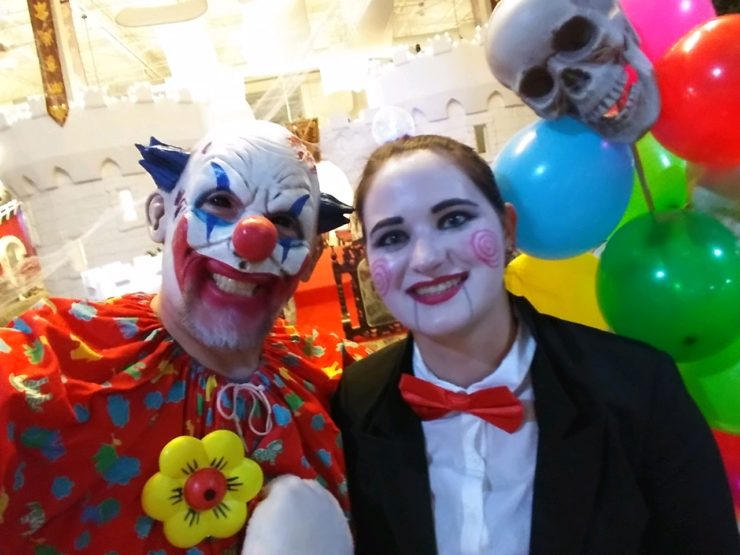 Cobwebs overtook the bridge to the tree house, smoke rolled over the stairs to the castle-turned-crypt, and one designer even created a giant monster head to go over his door, making anyone who entered, dinner for the beast. A full haunted house was constructed, complete with "REDRUM" painted on the walls and treats for any survivors.
While the Halloween party featured all of these and more, the biggest stars were the costumes. As to be expected of company full of "Creationeers", each costume was chalked full of innovative thinking. While seeing Jigsaw or Papa Smurf may not be too out of the ordinary, what about a dining room table, complete with meal and flower centerpiece headdress?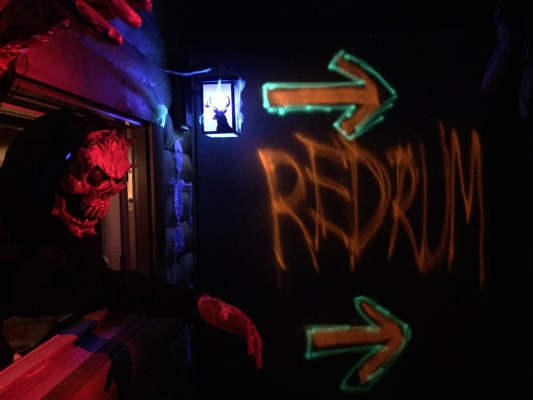 That's just the beginning. Despite the normally cheerful vibe the company radiates, some employees tapped into their darker sides for a healthy dose of macabre…The mounted head of Bambi's mother was not a costume for the faint of heart.
But perhaps the most hilarious and ingenious is the marriage between childhood innocence and the sweets that Halloween is (in)famous for: giant PEZ dispensers of Calvin and Hobbes. Certainly not another Elsa or Minion.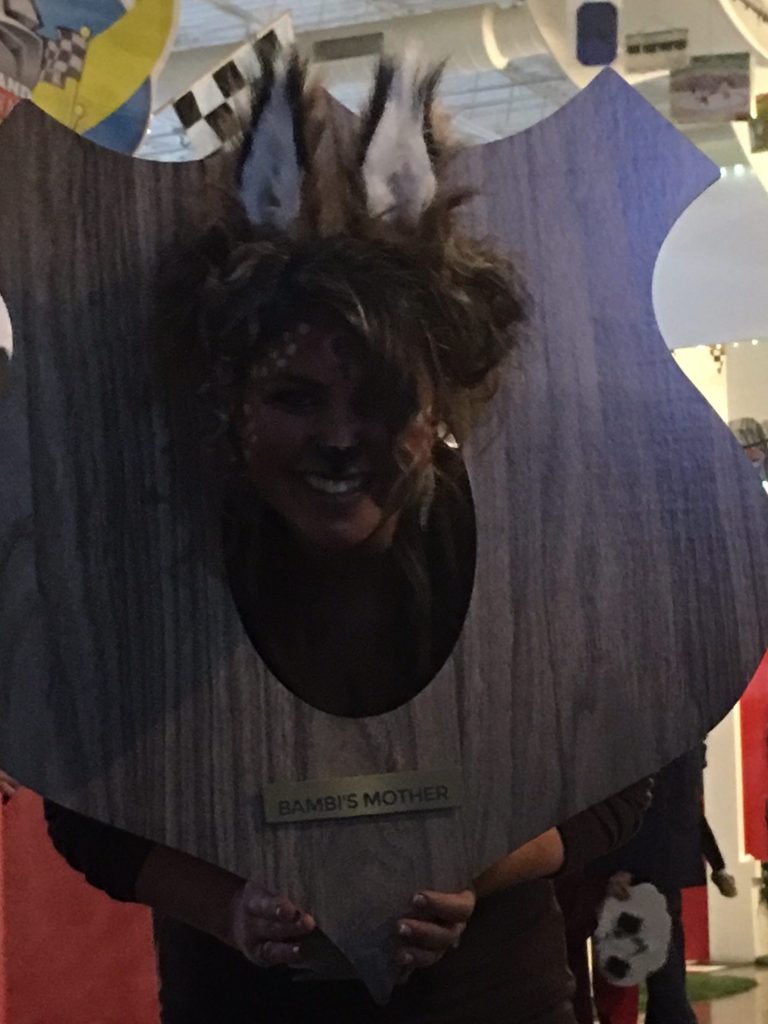 Awards were handed out for categories such as: Best Group Costume, Best Company Theme Costume, Best Costume Costume, and of course, a Best Overall Costume award.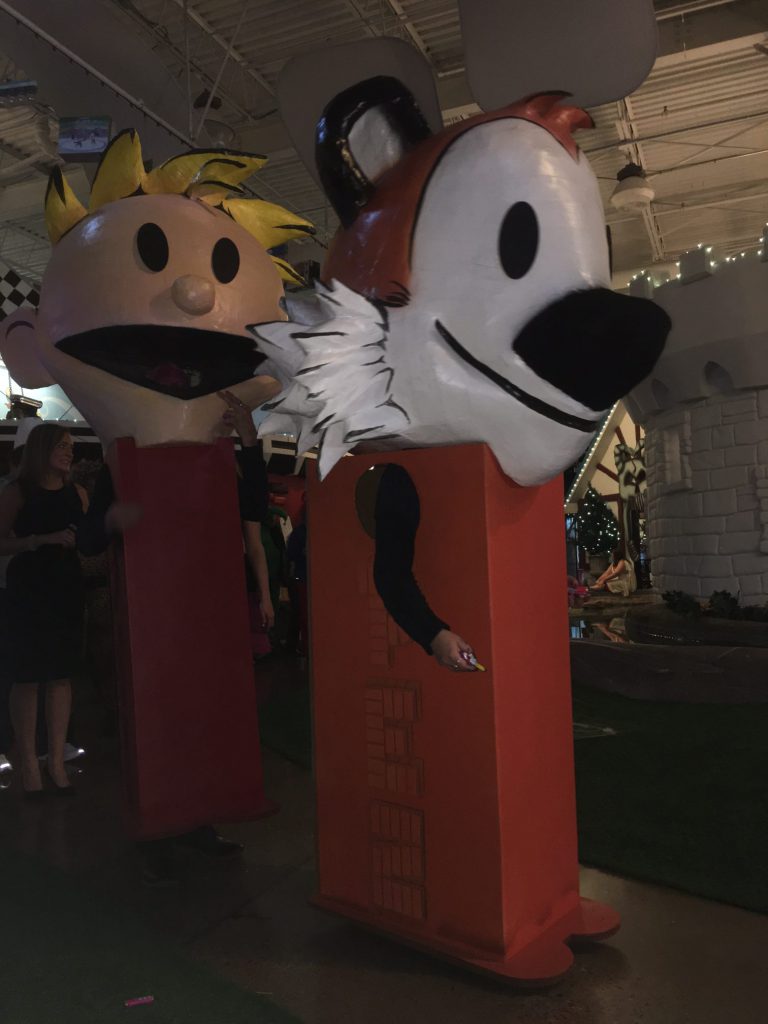 Such creativity reflects just what Inventionland is about: a creative workplace to foster innovation and make mere ideas into tangible reality. It promotes not just employee (and visitor) satisfaction, but an immersive atmosphere that proves that there's no such thing as a bad idea.
And most certainly no bad costumes.